Who we are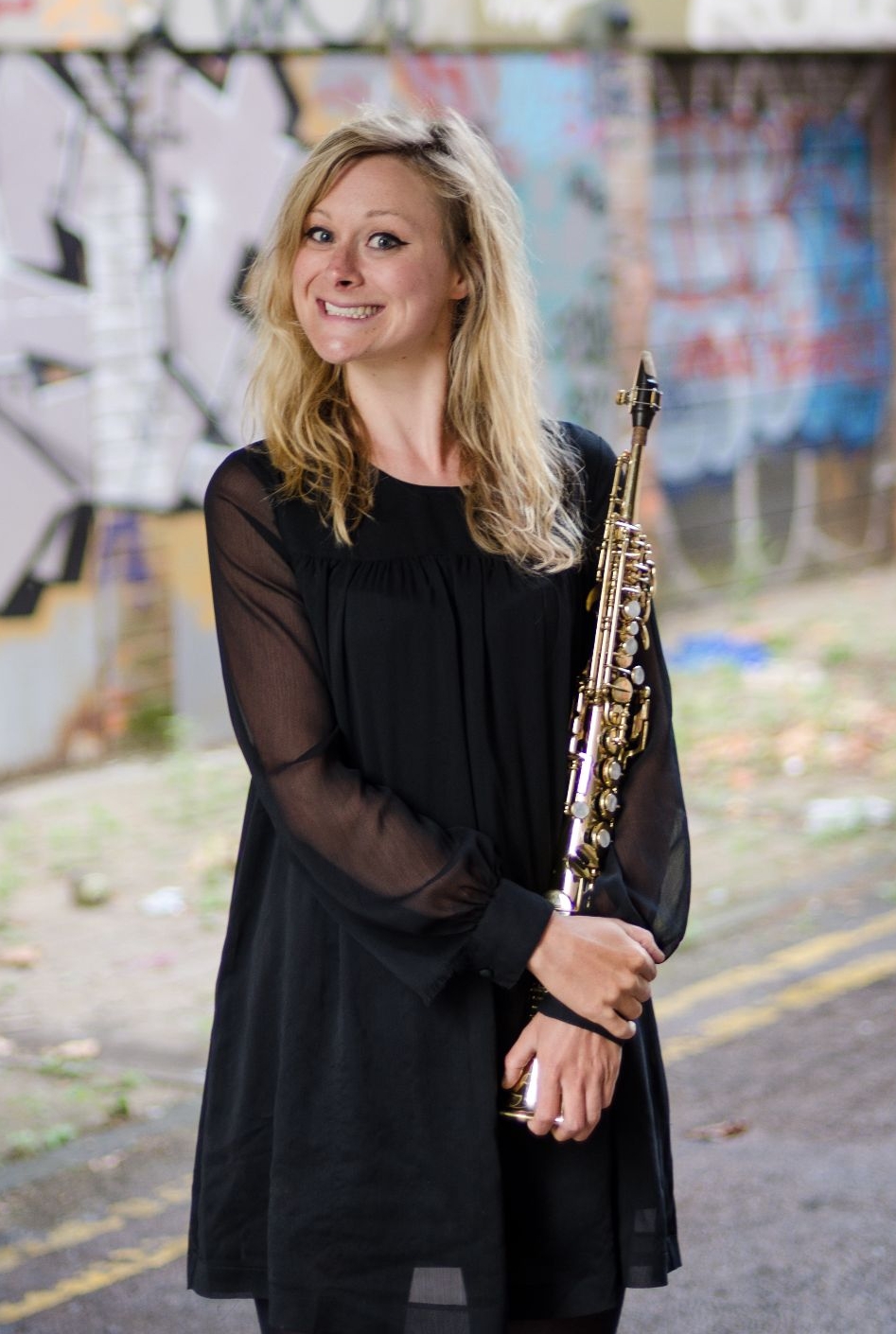 NAOMI SULLIVAN is a founding member of Syzygy. Naomi Sullivan studied at Chetham's School of Music, the Royal College of Music and Northwestern University, Chicago. She has performed across the UK as part of the Countess of Muster Recital Scheme and also for 'Live Music Now!' As a chamber musician, Naomi has been a member of a several groups – including Paragon Saxophone Quartet, Zephirus Quartet and she is currently performing with Flotilla and Syzygy. Naomi also performs as part of an international saxophone duo with Masahito Sugihara, which provides opportunity to travel across the USA and Europe giving masterclasses and saxophone duo recitals.
As an orchestral musician, Naomi has worked a number of UK orchestras including Birmingham Contemporary Music Group, City of Birmingham Symphony Orchestra, BBC Scottish Symphony Orchestra, Halle Orchestra, Aurora Orchestra, Piccadilly Dance Orchestra, The Opera Group, Birmingham Royal Ballet and Music Theatre Wales. She has also played for musical theatre tours including 'Wonderful Town' and 'Chicago'.
In September 2007 Naomi started teaching at Birmingham Conservatoire and has been Head of Saxophone since 2008. She has given masterclasses in a number of institutes including the Royal College of Music, Trinity College of Music, Chetham's School of Music, the Royal Conservatoires of Antwerp and Brussels and Ferrara. She was Musical Director of the 2007 London Saxophone Festival and Artistic Director the 2015 Birmingham Conservatoire Saxophone Day. She has taught at the Purcell School, City of London School, Hindhead Summer Course, and for various saxophone days across the UK.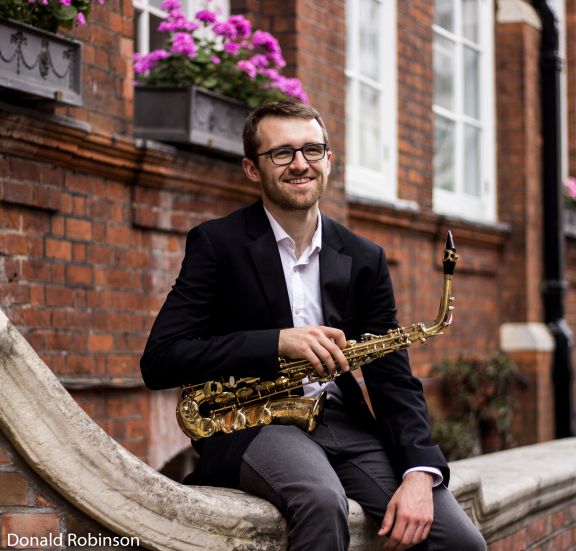 DAVID ZUCCHI is Syzygy's latest acquisition. Canadian saxophonist David Zucchi has performed as a soloist and chamber musician at venues across the UK, Europe, and Canada, including Cadogan Hall, St. John's Smith Square, the Royal Festival Hall, the Canadian Music Centre, the National Portrait Gallery, and the Canadian High Commission in London. He is a recent graduate of the Royal College of Music's Artist Diploma program, where he studied with Kyle Horch and Martin Robertson (jazz) as an Edward and Helen Hague Scholar. Previously, David attended the University of Toronto Faculty of Music, where he studied saxophone with Wallace Halladay and composition with Alexander Rapoport. Upon graduating, he was awarded the William and Phyllis Waters Graduating Award, one of the Faculty's top graduating prizes. David has participated in master classes with renowned soloists Arno Bornkamp, Timothy McAllister, and Marcus Weiss, and has attended the Universitée Européenne de Saxophone in Gap, France with the support of a David and Marcia Beach Summer Study Award.
With a keen interest in the performance of contemporary music, he has commissioned and premiered many works by emerging composers, and was selected to participate in the 2016 London Sinfonietta Academy. He worked closely with Canadian composer and songwriter Ross Koopmans on the staging of his multimedia work Braedalyn, which opened the Royal College of Music's Great Exhibitionist series in March of 2016. David also performs with the London-based new music groups Echoshed and La Tache Ensemble. Dedicated to the promotion of contemporary Canadian music abroad, David recently curated "True North Sounds: A Canadian Music Celebration" with the Royal Overseas League; the event featured the UK premieres of a number of contemporary Canadian works. An active chamber musician, he recently joined the Abelia Saxophone Ensemble for a tour of Switzerland, and was awarded the RCM's Woodwind Ensemble Prize (2016) with the Ono Saxophone Quartet. As a jazz saxophonist, David has performed extensively with the RCM Big Band, including a performance of Duke Ellington's suite "Such Sweet Thunder" at the Southbank Centre as a part of the Shakespeare400 series.
David is the winner of numerous scholarships and awards, including the David and Marcia Beach Summer Study Award (2012, 2013), the Women's Musical Club of Toronto Scholarship (2013), the William and Phyllis Waters Graduating Award from the University of Toronto (2014), and the Sylva Gelber Music Foundation Award (2016).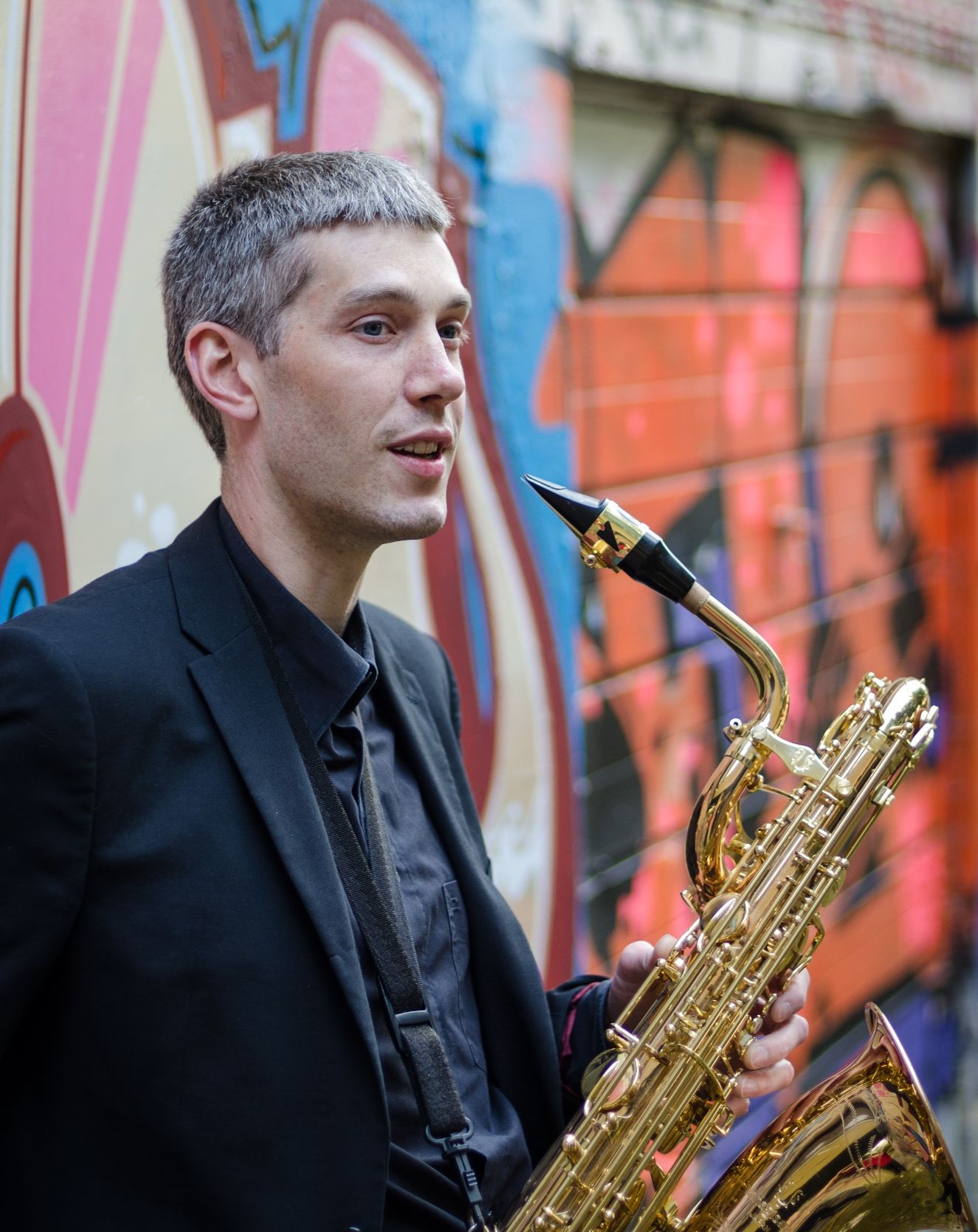 NEIL MCGOVERN is a founding member of Syzygy. Neil McGovern live and works in London. He graduated with distinction from the Masters programme at Royal College of Music and with first class honours from the BMus programme at Birmingham Conservatoire. During his studies he won several competitions, including the Winifred Micklam Prize, the Birmingham Conservatoire Saxophone Prize, and was Highly Commended in both the Doris Newton Music Club Prize and the Royal College of Music Concerto Prize.
Neil performs contemporary classical music and has worked with Ensemble Intercontemporain, Pierre Boulez, Louis Andriessen and Michael Finnissy. He also works extensively with composer Ed Bennett whose saxophone concerto Do Not Bend, he premiered. He also performs and records with contemporary music group Decibel who have performed at The Warehouse and King's Place in London, as well as holding residencies at Ulster University and Birmingham Conservatoire. He is part of the British contemporary saxophone quartet Syzygy.
Recent recordings include a CD of studies and improvisations with saxophonist Paul Dunmall; Ed Bennett's 'Dzama Stories' and 'My Broken Machines' with Decibel; and the forthcoming Syzygy album, 'Songs for the Coming Day'. Some of Neil's own solo improvisations have also been broadcast BBC Radio 3. Collaborations with composers has brought about performances with various contemporary chamber music groups. He has also performed at British and World Saxophone Congresses.
Neil also teaches at several schools, a music centre and privately, having over 11 years of experience. He teaches at the Royal Welsh College of Music and Drama junior department. He has taught a masterclass at Trinity College of Music, London as part of Syzygy saxophone quartet.
Syzygy have also collaborated with: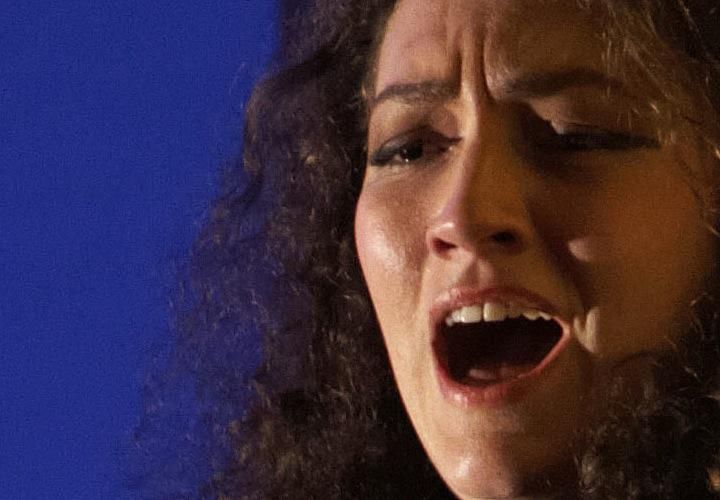 SUZIE PURKIS is an amazing singer. Suzie began her vocal training at Birmingham Conservatoire where she won a scholarship and many prizes. After completing her studies there she was awarded a Silver Medal from the Worshipful Company of Musicians for Excellence in Performance. In 2011 she participated in the Opera Works course with English National Opera. Since graduating she has been employed by Diva Opera, Buxton Festival Opera, Kentish Opera and Graham Vick's Birmingham Opera Company.
Operatic roles include Minerve (Orphée aux Enfers) for Diva Opera; Carmen (Carmen – in English) for Kentish Opera; Mercedes (Carmen – in English) for Oxford International Links; Mother (Amahl and the Night Visitors) and Juno (Semele) for Operamus; Ottavia (L'incoronazione di Poppea) and Rosalia (West Side Story) for Birmingham Conservatoire; First Witch (Dido and Aeneas) for mac Productions/Sampad. Scenes and excerpts include Annio (La Clemenza di Tito) and Dorabella (Cosi fan tutte) for ENO Opera Works; Zerlina (Don Giovanni), Second Lady (Die Zauberflöte) and Cornelia (Giulio Cesare) for Swansea City Opera/David Syrus Masterclass; Hänsel (Hänsel und Gretel) for Operamus.
Suzie has a special interest in the performance of new music and has performed works by Pierre Boulez, Louis Andriessen, Gerald Barry, Mark-Anthony Turnage, Philip Cashian, Steve Reich, Luciano Berio, Zsolt Durkó and Cecilia McDowall. She performs regularly as a soloist with Thallein Ensemble and has featured as a soloist with the Fitzwilliam Quartet in concerts of new music at the Recital Hall, Birmingham and The Warehouse, London.
Suzie works regularly in the UK and Germany with New Guide to Opera, having had many pieces written for her by NGtO composer Michael Wolters including a two-hour-long music theatre piece called Sing, sing! which Suzie premiered in Düsseldorf and performed again for the opening of a festival in Trier. In the UK Suzie premiered Michael's short opera The Voyage in collaboration with Stan's Cafe Theatre Company; a recording of this performance was broadcast on BBC Radio 3. Other projects with New Guide to Opera have included performing on BBC4 World News Today, performing in an ice-rink during public skating hours and singing with Gibbons in a cage in a zoo.
Suzie is equally at home on the concert platform. Her performances include Vivaldi's Gloria for Music of Life; Bach's Mass in B Minor for Bristol Phoenix Choir; Bach's Kantate 170 for Crendon Chamber Orchestra; Bach's Magnificat in D and Mozart's Coronation Mass for Leicester Bach Choir; Duruflé's Requiem for Bromsgrove Choral Society; Handel's Messiah and Mendelssohn's Elijah for Birmingham Christadelphian Choral Society.
She also enjoys singing Lieder and French Song, and has given recitals of Schubert and Poulenc songs with pianist Simon Nicholls at the Hindhead Music Centre and the Adrian Boult Hall. She performed Mahler's Lieder eines fahrenden Gesellen with piano in the Symphony Hall Birmingham at the Mahler Discovery Day presented by Stephen Johnson. Other song-cycles in her repertoire include Schumann's Frauen Liebe und Leben and Schönberg's Das Buch der Hängenden Gärten which she performed as a fringe event at Leeds Lieder+.
Suzie has sung in masterclasses with Pierre Boulez, Louis Andriessen, David Syrus and Gerald Barry. She has attended workshops led by theatre practicioners Mike Alfreds, Cis Berry and Ian Rickson, and this has strongly influenced the way she approaches the text of any work she learns. A workshop led by choreologist Rosemary Brandt dramatically opened up Suzie's approach to physicality in performance. She also attended a six-day intensive course with Complicite (Anabel Arden and Philip Headlam), working on the compositions of Georges Aperghis with performers from diverse disciplines. She returns to Birmingham Conservatoire as a visiting lecturer, leading workshops for undergraduate composition students on writing for voice, and performing pieces written for her by those students.